Jose Mier Makes the Rounds of Service Stations
Does anybody still call them service stations? It used to be that you pulled into a filling station and you at least had your oil checked and windshield washed. Those days are apparently long gone which means, I guess, the term "gas station" should be used.
I've been keeping an eye on Sun Valley, California at gas prices for a while now and things seem to be holding steady, with a few stations dropping their prices minimally. In general prices range from $2.90 through about $3.25. In addition to my own driving around Sun Valley I often check GasBuddy.com to make sure my list of the lowest price gas stations is complete.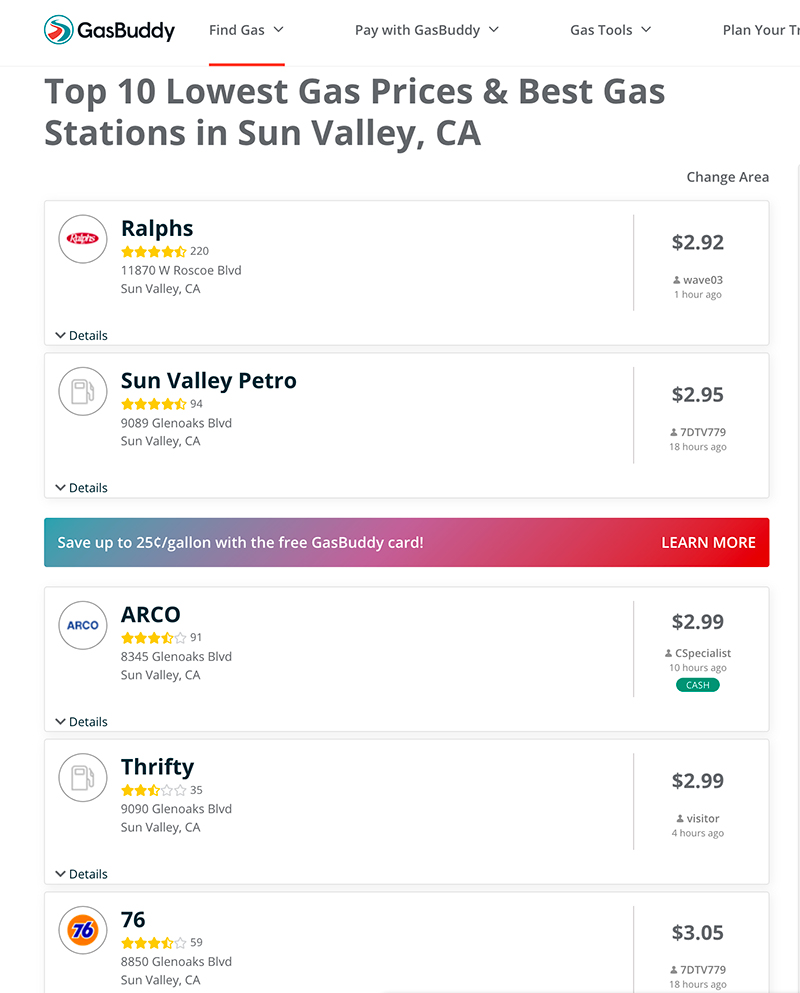 As of this writing it looks like Ralphs on Roscoe Boulevard has the lowest price around which is $2.92. Coming in a close second is Sun Valley Petro with $2.95 per gallon. Two others that come in under $3 per gallon are the Arco station on Glenoaks Boulevard as well as the Thrifty station also on Glenoaks and both are currently charging $2.99 per gallon. You have to keep in mind that Arco as well as Thrifty charge $.35 fee on top of their listed price.
Thanks to high gasoline taxes which of going up even more beginning this past July 1, we in Sun Valley and the rest of the state pay about 82 cents per gallon in taxes. Imagine what filling up would be like if we didn't have such high taxes. Gas would be around two dollars per gallon. Consider that in the 1980s we were paying around one dollar per gallon. Adjusted for inflation our current gas prices are extremely low—minus the heavy tax burden in California, of course.
I didn't include Costco in this list since the closest one is located in Burbank but it's usually a few cents cheaper then even the cheapest gas in Sun Valley so that's always an alternative if you happen to be in Burbank or want to take a drive there. Otherwise, take advantage of the low gas prices at Ralphs or Sun Valley Petro if you want the cheapest gas in the city.
Summary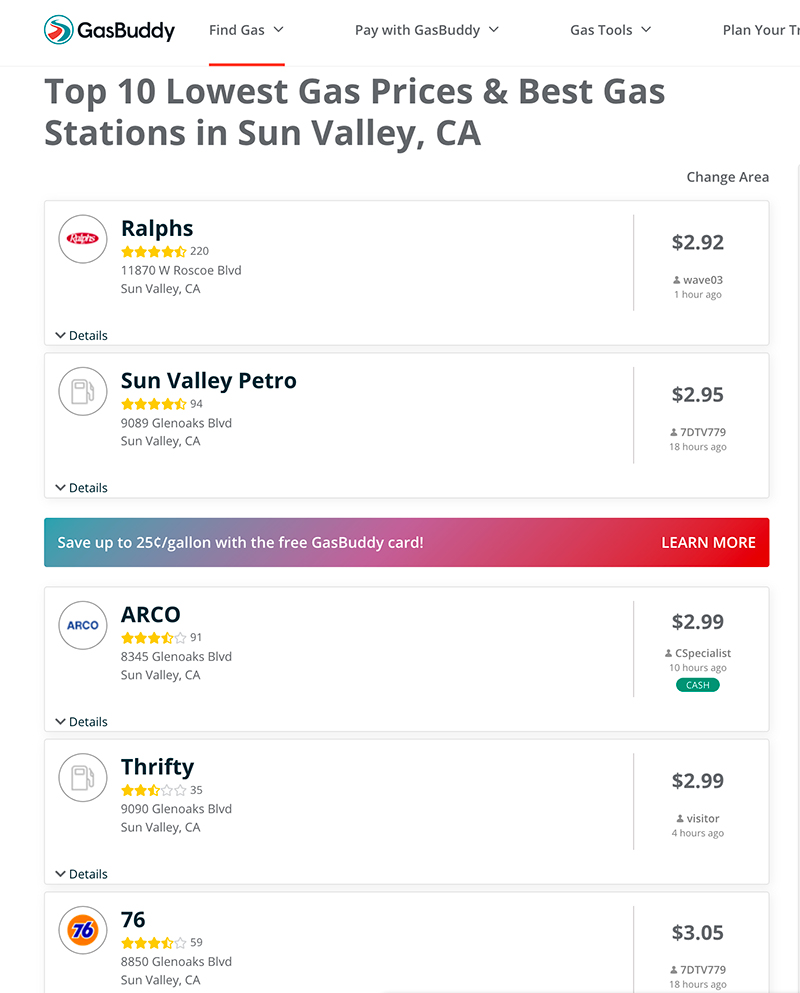 Article Name
Checking Sun Valley Gas Prices
Description
Jose MIer checks Sun Valley, CA gas prices with the aid of GasBuddy.com. The gas price website lists the prices for gasoline in local areas and residents can find the cheapest.
Author
Publisher Name
Publisher Logo