New Metro Projects Will Add to Public Transport Options
Jose Mier in Sun Valley, CA openly wonders about when Metro may add more transport option to the Sun Valley area. While East San Fernando Valley projects are scheduled, none includes Sun Valley. Regardless, Los Angeles does have a good number of transport options for residents.
Los Angeles, a sprawling metropolis known for its car-centric culture, has made significant strides in recent years to improve its public transportation systems. While it may not have the extensive and intricate transit networks found in some other major cities, Los Angeles has been actively expanding and diversifying its public transportation options to meet the needs of its residents and reduce traffic congestion. In this discussion, I'll provide an overview of the various public transportation systems used in the city of Los Angeles.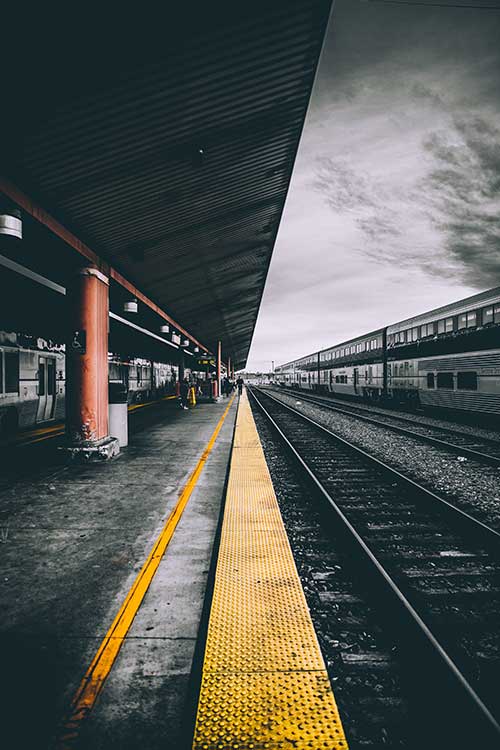 1. Los Angeles County Metropolitan Transportation Authority (Metro):
The Los Angeles County Metropolitan Transportation Authority, known as Metro, is the primary public transportation agency serving Los Angeles County. It operates a range of transit services, including buses, light rail, subway, and commuter rail. Some key components of the Metro system include:
Metro Bus: The Metro bus system is extensive and serves the entire Los Angeles County. It consists of a network of local, limited-stop, and rapid routes that provide transportation within the city and the surrounding region.
Metro Rail: Metro operates two light rail lines and two subway lines within Los Angeles:

The Red Line and Purple Line are subway lines that connect Downtown Los Angeles with areas such as Hollywood, Koreatown, and the Mid-Wilshire district.
The Gold Line and Expo Line are light rail lines that extend into various neighborhoods and suburbs in the region.

Expo Line: The Expo Line is a light rail line connecting Downtown Los Angeles to Santa Monica on the west side, making it easier for residents and tourists to access the beach.
Crenshaw/LAX Line: Under development, this light rail line will connect the Expo Line to Los Angeles International Airport (LAX) and the city's southwest neighborhoods.
Regional Connector: This ongoing project aims to connect the Gold Line and Blue Line with the Expo Line and the Red/Purple Lines, simplifying transfers between different rail lines.
Orange Line: The Orange Line is a dedicated bus rapid transit (BRT) line that runs through the San Fernando Valley. There have been discussions about converting it to a light rail line to improve capacity.
Metrolink: While not directly operated by Metro, Metrolink is a regional commuter rail system that serves Los Angeles County and connects it to other Southern California counties. It provides convenient transportation for commuters traveling to and from the city.
2. DASH Buses:
The Los Angeles Department of Transportation operates a network of DASH (Downtown Area Short Hop) buses. These are a set of local shuttle buses that primarily serve the downtown area and some neighborhoods in the city. They are a vital component of the local transit system and help people navigate within Downtown Los Angeles.
3. Big Blue Bus (BBB):
The Santa Monica Big Blue Bus is the primary public transportation system serving Santa Monica and its surrounding areas. It connects with Metro's bus and rail lines and plays a significant role in providing transportation options on the west side of Los Angeles.
4. Foothill Transit:
Foothill Transit is another regional transit agency serving parts of Los Angeles County, including the San Gabriel Valley. It offers a network of bus routes and operates express and commuter services, making it an essential part of the transportation landscape in the eastern part of the county.
5. Antelope Valley Transit Authority (AVTA):
AVTA serves the northern part of Los Angeles County, including the Antelope Valley. It operates local, commuter, and dial-a-ride services to meet the transit needs of residents in this region.
6. Culver CityBus:
Culver CityBus is the transit agency serving the city of Culver City. It provides a network of local and rapid bus routes, making it easier for residents to travel within the city and connect to other transit services.
7. Municipal Transit Operators:
Several smaller municipalities within Los Angeles County have their own transit systems. These include the Long Beach Transit, Glendale Beeline, Pasadena Transit, and others. They operate local bus services within their respective cities.
8. Rideshare and Bike-Share Programs:
Los Angeles has also embraced the concept of rideshare services, such as Uber and Lyft, as well as bike-share programs like Metro Bike Share. These services complement traditional public transit by offering additional ways to navigate the city.
9. Paratransit Services:
Public transportation services are not limited to able-bodied individuals. Los Angeles offers paratransit services for people with disabilities who may not be able to use the regular transit system. These services provide door-to-door transportation options to meet the specific needs of passengers.
10. Planned and Under-Development Projects:
Los Angeles has numerous planned and under-development projects to expand and enhance its public transportation systems. These include:
The Purple Line Extension: Expanding the subway line to the Westwood and Century City areas.
The Crenshaw/LAX Line Extension: Extending the Crenshaw/LAX Line further north to connect with the Expo Line and the Purple Line.
The San Fernando Valley to San Gabriel Valley Transit Corridor: Proposals for a transit corridor connecting these two significant regions within the county.
Various light rail and BRT projects to improve connectivity and reduce traffic congestion in different parts of the city.
These projects are part of a broader strategy to create a more robust and interconnected transit system that offers efficient, accessible, and sustainable transportation options for Los Angeles residents.
In recent years, Los Angeles has witnessed a significant shift in transportation priorities, with more emphasis on reducing reliance on individual automobiles and expanding public transportation. These efforts aim to address traffic congestion, improve air quality, and enhance the overall quality of life for the city's residents.
While Los Angeles may not have the extensive public transportation networks seen in some other major cities, it has been actively working to diversify its transit options and make it easier for people to navigate the city without the need for a personal vehicle. These systems, along with ongoing and future projects, reflect Los Angeles' commitment to creating a more sustainable and efficient urban transportation landscape.