Jose Mier Lists More Sun Valley Restaurants
Jose Mier reporting from Sun Valley once more with another list of restaurants to support. As I write this, more of our Sun Valley eateries are beginning to reopen which is great. However, not all are reopened and not all that have reopened are going to be at full seating capacity. So, if you're in the mood for take out or delivery it will help keep our community's economy going if you patronize any of our restaurants.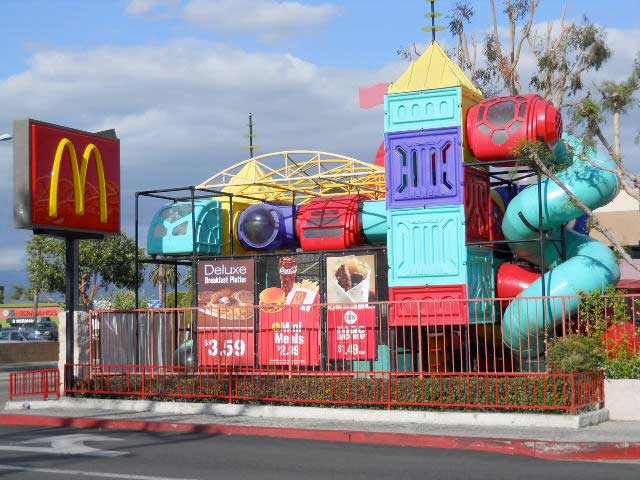 I'm adding seven more restaurants here in Sun Valley to the list. Some are local establishments or "holes in the wall" while others are national chains you know well. Whichever you choose, you'll be helping to keep the employees of each working and pulling down a paycheck.
Things are looking better each day for Sun Valley, but let's not get complacent. My routine was to go out for food each weekend as a celebration. For the past few months I've had to skip the restaurant and order in. Now I'm looking forward to feeling a little more normal. If I don't make it to a dine-in experience this month, I'm still going to patronize one of the restaurants on my list. I hope you join me to help keep Sun Valley humming!
Mariscos El Viejito
9311 San Fernando Rd, Sun Valley, CA 91352
https://www.facebook.com/pages/Mariscos-El-Viejito/118306348185590
Masis Bakery
8725 Sunland Blvd, Sun Valley, CA 91352
https://masisbakery.com/
McDonald's
8139 Sunland Blvd, Sun Valley, CA 91352
Panda Express
8315 Laurel Canyon Blvd, Sun Valley, CA 91352
Papa John's Pizza
8947 Sunland Blvd, Sun Valley, CA 91352
Pop's Chicken
11354 Saticoy St, Sun Valley, CA 91352
Rancheros Tacos Pupuseria
8447 Sunland Blvd #3437, Sun Valley, CA 91352
https://www.facebook.com/sunvalleycalifornia/