Not Comparable to Other Home Sites
Readers of Jose Mier Sun Valley.net know that I try to promote home buying in Sun Valley and making use of various online tools that can help in the process. I just checked out another Home listing website called newhomesource.com and found it wanting. Here's my experience.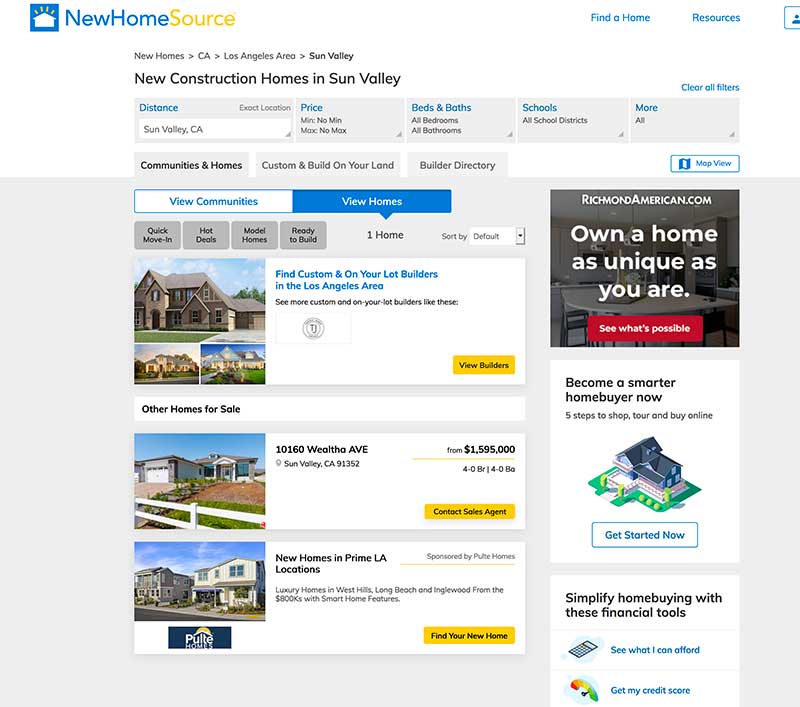 When I first loaded the site in my browser it was after clicking a link in the Sun Valley California search on Google, so the page that opened already had Sun Valley as the primary location and should have shown all the homes listed in a certain area, namely Sun Valley. That wasn't the case. Indeed, while Sun Valley was the central location, a 25 mile radius around Sun Valley was selected. Even with this increased search radius there were no Sun Valley homes listed.
I then changed the search criteria to exactly Sun Valley, California and the website only returned one home listing. I know there are at least 22-23 houses in the Sun Valley area currently on the market so I'm wondering what the problem is with newhomesource.com it would seem that there are other more reliable home buying websites than this one and I mention it just so that you can steer clear of it in the future.