Lake Fire and Others Continue to Foul Sun Valley Air
I only recently published a Jose Mier post about the poor air quality in Sun Valley. The air quality has been on my mind because when I look out the window I can see haze all over the San Fernando Valley. It prompted me to do some more research into how local fires are affecting our air.
The most prominent fire which is still burning is the lake fire near Castaic. I wanted to see if I could find out what the wind direction was and how it is affecting our air-quality here in Sun Valley. I was surprised to see, when I looked at a particular map, that I could find no discernible path to the smoke. Instead what I found was the entire Southland is covered in a blanket of smoke.
If you take a look at the map that I am attaching to this page you'll see that the entire background of the map is brown. It took me several seconds to realize that the brown represented smoke and that the smoke covered Great swathes of land. In fact you can't even tell where the smoke ends unless you zoom out of the entire map to view the entire United States.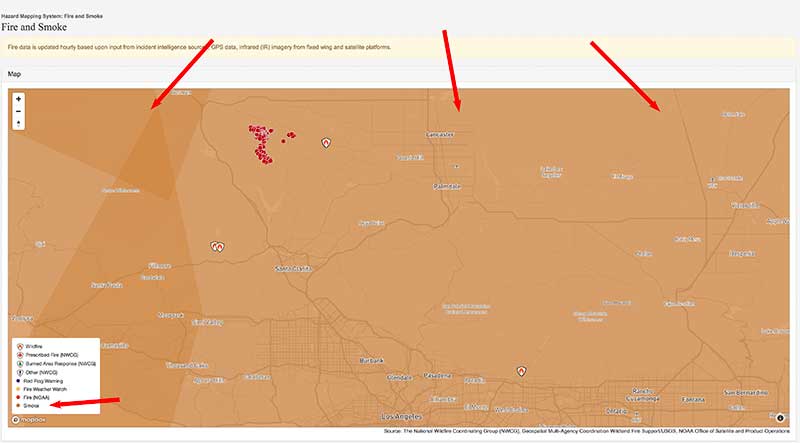 You can see in the second map image that the smoke is covering more than a third of the country. Of course the smoke that's covering most of the nation is not the result of just the lake fire but of all the fires that are burning across the United States and Canada right now.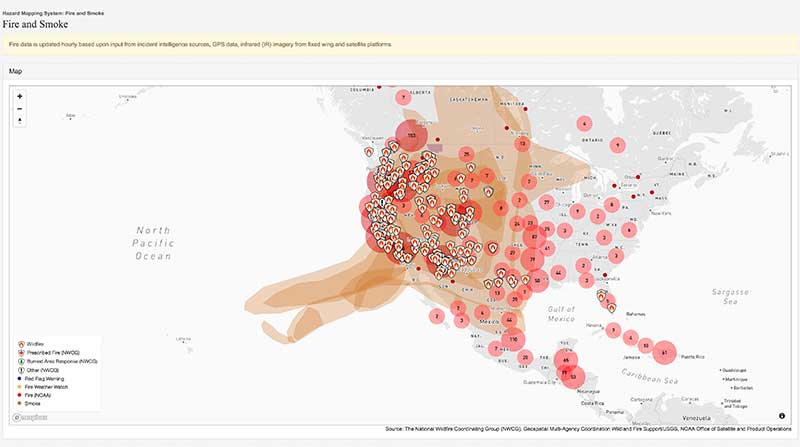 This is just a visual representation of how extensive the smoke is not only around Sun Valley but all of California and neighboring states. I once again caution everyone to take care and remain inside unless you have to go out. Until these fires are extinguished we will have to deal with the effects of their smoke for sometime especially here in Sun Valley California.
Summary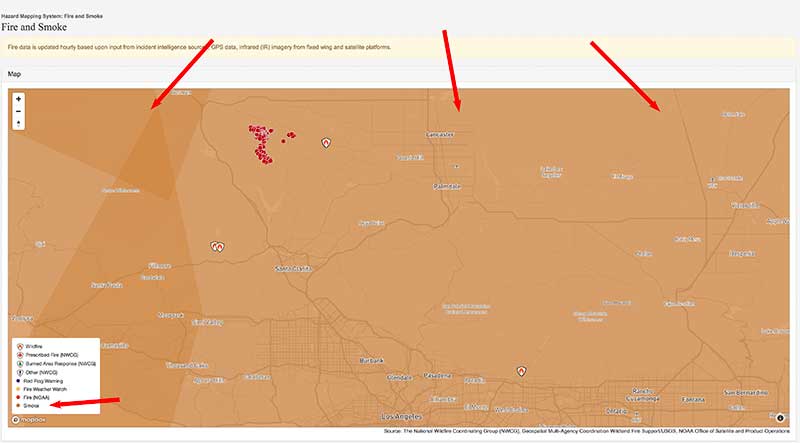 Article Name
Entire Southland Engulfed in Smoke
Description
Jose Mier includes map images showing how active fire smoke is covering Sun Valley, CA and much of the country.
Author
Publisher Name
Publisher Logo