Have Prices Increased?
Jose Mier here with another Sun Valley gas price overview. Compared to my last Jose Mier gas price post gas prices have crept up a little bit with the lowest in our area being $2.96. The prices continue to rise from there on up to $3.19.
We here in Los Angeles County probably pay higher prices then the rest of the state–and the rest of the country for that matter.  Taking a look at gas prices on gasbuddy.com for other areas in California shows prices is low as $2.59. As I said I like to look at gasbuddy.com to get an overview but did you know that you can also save money by signing up as a member of gas buddy?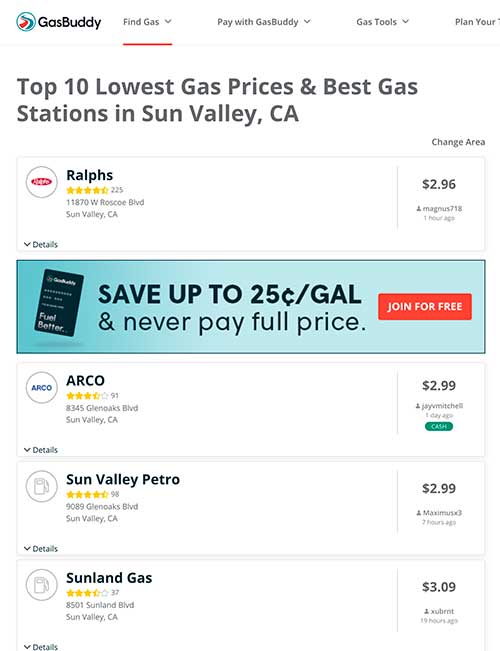 GasBuddy has a number of membership levels starting with the free version. You can sign up for an account and use their smartphone app and/or gasbuddy card to save $.25 a gallon every time you fill up. There are also premium memberships where you pay a monthly fee and can save up to $.40 per gallon.
The way it works is that when you sign-up you link a bank account to your gas buddy account and when you fill up the money is debited from your account and will reflect the reduced price. With premium memberships there also amenities like free towing service and delivery of gasoline if you and out of gas while you're driving.
Whether are you want to take advantage of gas buddy membership or not, it's still hey great site to use to find the lowest gas prices in your area.
Summary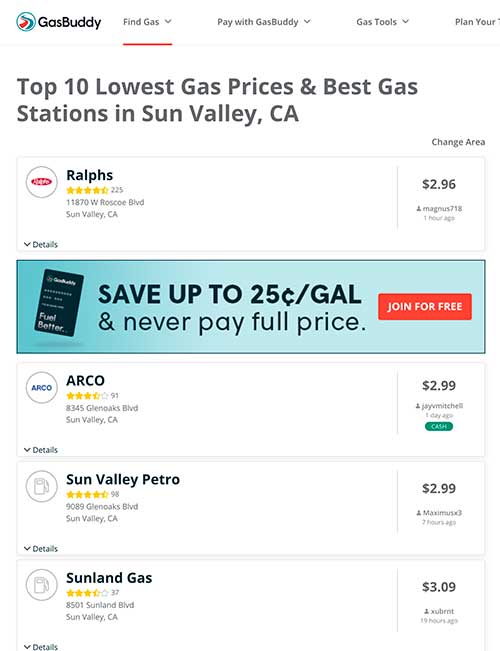 Article Name
Jose Mier Looks at Sun Valley Gas Prices
Description
Jose Mier uses Gasbuddy.com to check Sun Valley gas prices. They have increased a few cents since his last check. Gasbuddy members can also save on fill-ups.
Author
Publisher Name
Publisher Logo