Jose Mier here once more and trying to support our beleaguered Sun Valley restaurants. Yes, restaurants across the country (with the exception now of some that have reopened in those fortunate states) are in the same boat, but Sun Valley is my home and if I can't control those things that happen outside of my community at least I can try to make things better in my own area.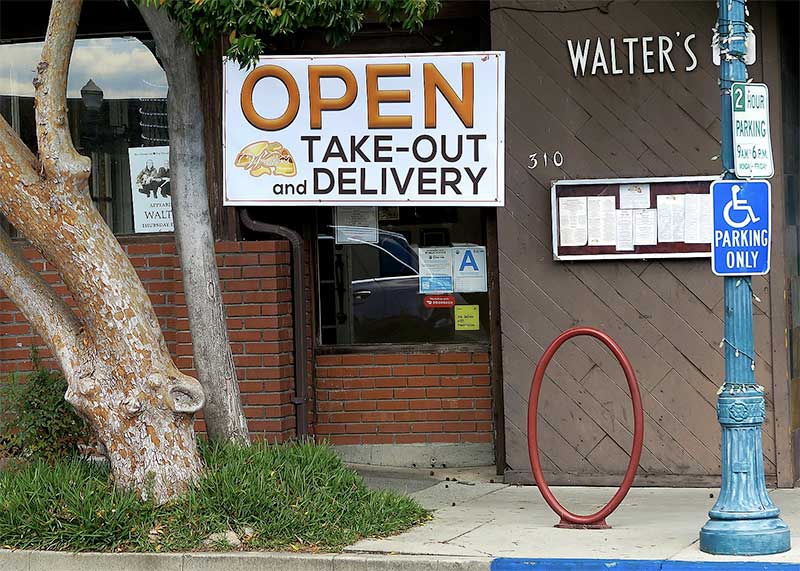 At last look, we are still nowhere near reopening—where restaurants are concerned. It's unfortunate our leaders are waiting for some unreachable state of perfection to be able to do so. Even so, there are some cities with low COVID case numbers that are petitioning the governor to let them reopen sooner but Sun Valley is not among them.
What can we in Sun Valley do? I keep saying the same thing time and time again, but I'm afraid it's the most I can come up with. Specifically, we need to keep our Sun Valley businesses in business and that includes our restaurants.
In other posts I've talked about how the loss of businesses in our community is devastating and we need to do as much as we can to keep them solvent until we can reopen. That means ordering out from your favorite eating place. We've got plenty to choose from in Sun Valley and I've already created an initial list of restaurants to support. This is my second addition. Let's do what we can to support our restaurants and all the workers they employ. Here's another list of our Sun Valley restaurants that you can patronize:
Jose Mier's Second Sun Valley Restaurant List
Jimmy's Burgers
(818) 764-7528
7441 Lankershim Blvd, Sun Valley, CA 91352
Hound Dog Hot Dog Shop
(818) 768-9712
8749 Glenoaks Blvd, Sun Valley, CA 91352
http://hounddoghotdogshopsunvalley.cafecityguide.website/
Ay Papa Que Rico
(818) 962-3290
8204 Sunland Blvd, Sun Valley, CA 91352
https://www.aypapaquerico.net/
Slangin' Birdz
(323) 533-5222
8731 Glenoaks Blvd, Sun Valley, CA 91352
Chai Thung Thai Restaurant
(818) 768-1976
8430 Sunland Blvd, Sun Valley, CA 91352
http://www.chaithungthai.com/
Old Sicily Pizza
(818) 771-0303
12061 Strathern St, Sun Valley, CA 91352