United Rentals Has What I Need
When Jose Mier has a big industrial job to do in Sun Valley, odds are it's going to require some specialized equipment. I don't know about you but my business doesn't have the money to invest in cranes, forklifts or cherry pickers when you only need them for a short period of time. That's the case with my business from time to time. My portion of the food service industry is smaller than most and I don't have a lot of pallets or boxes that need to be stacked but when I do I know where to go: United Rentals.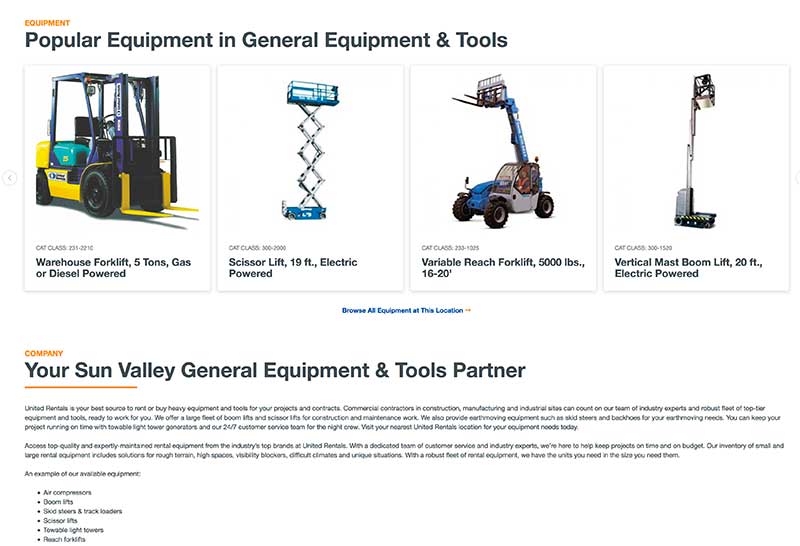 All of us here in Sun Valley know that we've got a significant amount of industrial enterprises in the northern part of our community. Industry, construction and any business that has a warehouse is going to need large equipment from time to time. So it's good to know that right here in our community we have United Rentals. I'm not there all the time but when I do need a crane or a forklift I know I can just drop by their location on Haddon Avenue and rent what I need.
It's not only construction or repair that calls for some of these big machines. Let's not forget where right in the midst of the film industry and from time to time the TV show or movie is going to need an extra crane or two. Sun Valley hasn't often been the site of many television programs, (unless there's a car chase going through Sun Valley on interstate 5) but I have seen several television shows with shots of San Fernando Rd. in them just across the border in neighboring Burbank. By the way, each one of these shots required a crane.
I'm writing all this in the hopes that industry or construction continues to improve and Sun Valley, boosting our economy. Lord knows we need it. And when we do need it it's nice to know that we have a United Rentals location right here in our city.
Summary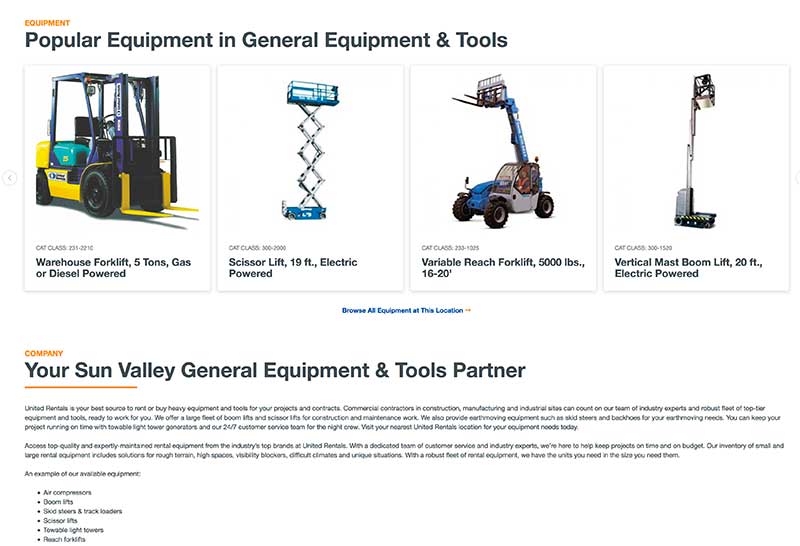 Article Name
Jose Mier's Big Tools in Sun Valley
Description
Jose Mier discusses Sun Valley's own location for United Rentals. This equipment rental facility is located in the heart of Sun Valley on Haddon Ave.
Author
Publisher Name
Publisher Logo