Jose Mier Breathes Easier
In the midst of our current sufferings, restaurant closures, coronavirus hospitalizations, etc., we need to look for anything positive no matter how small or insignificant it may be. One of those things is our weather forecast. As you know just before New Year's, Sun Valley was inundated for an entire day with rain. It was much needed given that the foliage and brush in our foothills was extremely dry. Aside from adding some greenery to our environment the dose of precipitation also had a cleansing effect on our air.
Taking a look at weather.com we can see that the forecast for the coming week includes a couple possible days of rain, which you should help to clear the air even more but also the temperatures will be on the low side, in the low to mid 60s or even the high 50s.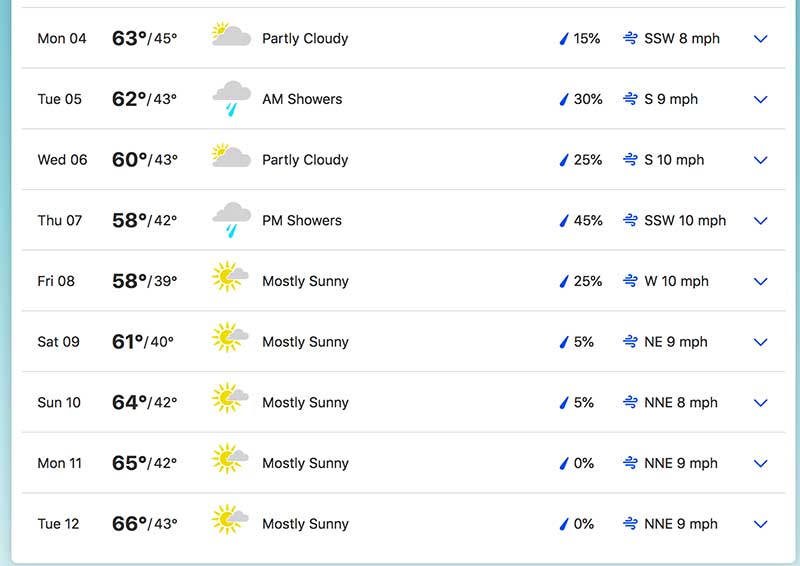 Unlike our fellow countrymen in the Midwest and on the East Coast we're lucky that in Southern California we're still in a temperate climate and being in the 50s or 60s means we can still get out of the house for some exercise and to breathe the cleaner air that the rain has brought.
The coronavirus closures are still in effect, which means my gym remains closed, so I look for alternative opportunities to get some exercise. Taking a walk in and around the Sun Valley foothills is my method of trying to stay fit. I even enjoy the rain since become so infrequently to our area. I encourage all Sun Valley residents to join me, Jose Mier, in getting outside and taking advantage of the fresh air.
Summary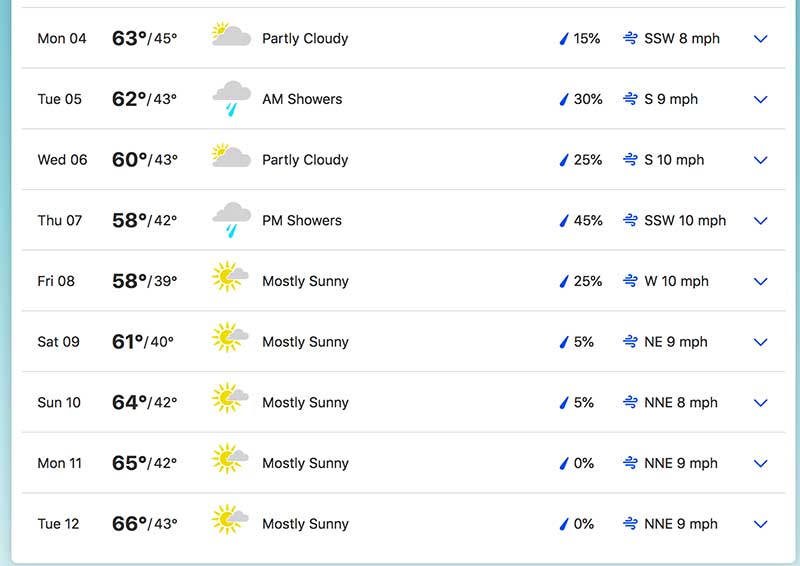 Article Name
Sun Valley Cooler Temps and Cleaner Air
Description
Jose Mier writes about Sun Valley's weather forecast which includes rain, cooler temperatures and best of all cleaner air. Get out and exercise!
Author
Publisher Name
Publisher Logo