Jose Mier here with another take on Sun Valley, CA amid the coronavirus shutdown. One apparent aspect to being shuttered in our own homes is that the familiar clogged freeways running throughout Southern California are wide open now.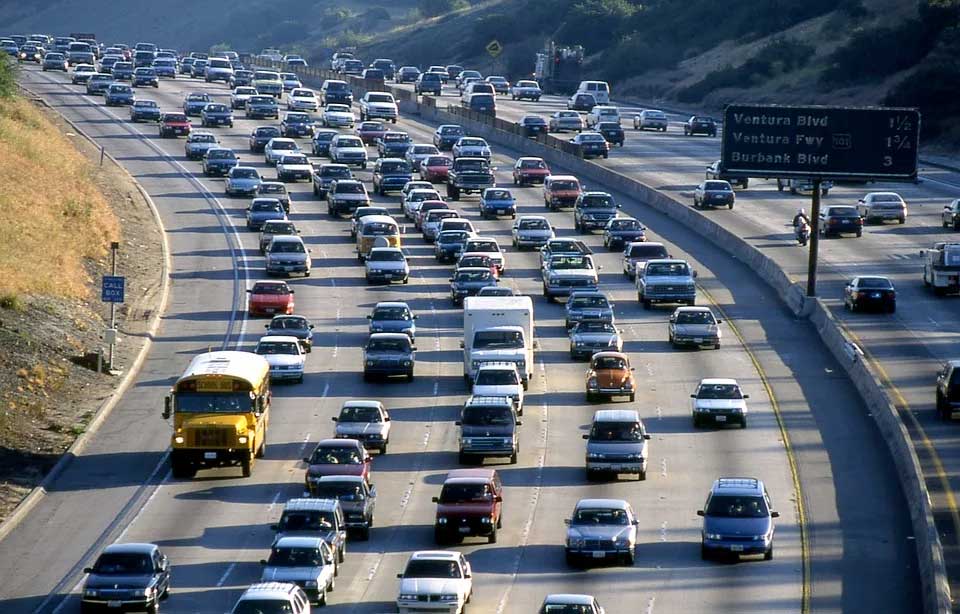 With many people either working from home or not working at all, the lack of vehicles on the road has turned our roadways into quasi-ghost towns for the first time I can remember. Perhaps the only other time we has a glimpse of something like this was during "carmageddon" when the 405 freeway was closed to traffic as CalTrans demolished an overpass a few years ago.
For those that have somewhere to go (and that's not many of us) the roads are wide open. There are reports that because of this, many people are speeding on the freeways, some clocking over 100 miles per hour.
I did recently get into my car to gauge what traffic was like in Sun Valley after the stay at home orders were issued. For me, traffic was somewhat lighter, but not nonexistent. The Sun Valley streets, especially Sunland Blvd. were not deserted. It seemed almost normal to me. I did notice a lot of restaurants with empty parking lots, which was a new sight. My drive was taken around 1pm so these lots have usually been full with lunchtime crowds. That was one glaring and unfortunate change brought about by this pandemic.
While we do have to take all precautions at this time, we need to try to keep Sun Valley working. One way is to support our Sun Valley restaurants that are open for take out or delivery. Given that President Trump just announced the nation won't be opening up again until at least April 30, that means our businesses (restaurants especially) are going to continue to be hit hard.
My dream is that in a short time I'll be able to look back at these posts and know that this was only a temporary setback and that Sun Valley business booms once more.
I almost even look forward to driving the crowded freeways once again.