Jose Mier Hunkers Down
Jose Mier reporting from my hermetically-sealed basement in Sun Valley, California. We're into another period of shutdown once more. As of December 8 all of Southern California has been ordered to shut down as a result of increased numbers of coronavirus cases.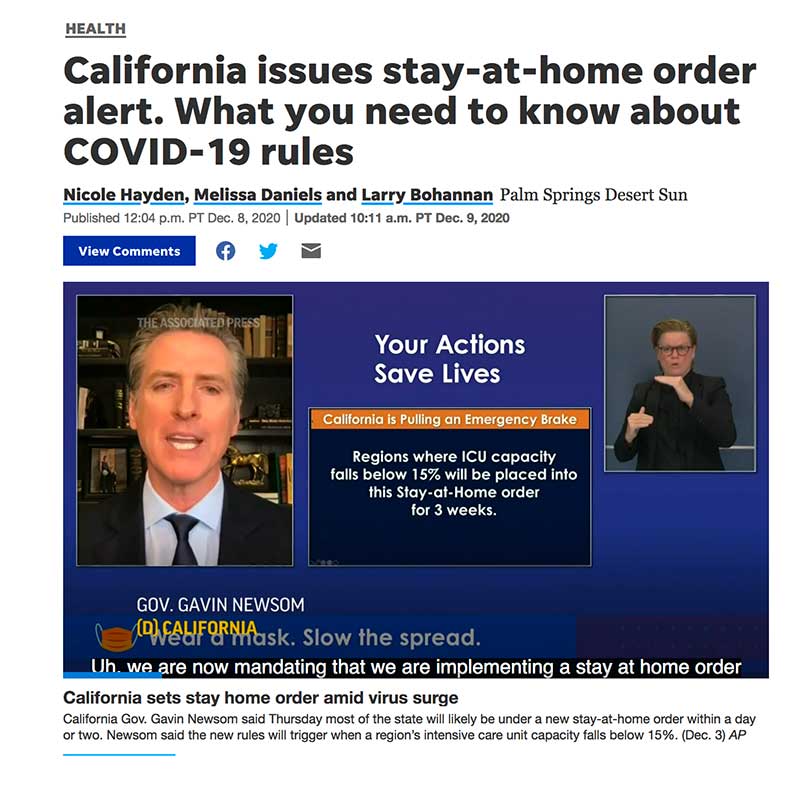 Apparently we are required to shelter in place for at least three weeks.  What does this mean? Just how draconian are these orders? For one thing it says that all gatherings are not allowed. This means gatherings of any size indoor or outdoor. It looks like the state of California in its wisdom does not want anyone celebrating Christmas with their families who live in some other city. Also restaurants have been shut down even from serving customers outdoors. Grocery stores and retail shops will remain open but have limited capacity.
This seems to be the only tack our elected officials know. Without relying on specific evidence that outdoor dining has contributed in any way to increase coronavirus cases, they choose to shut everything down. I just have to wonder what the economic impact will be at the end of these three weeks, that is if the shutdown is even lifted after three weeks. Keeping people from visiting family members is also going to be a problem. I can only assume that not many people are going to comply with this shelter in place order and will visit extended family in other cities over the holidays.
With restaurants especially being limited to take out only I have to wonder how long how are restaurants can survive. If as a result of this shutdown many more restaurants are forced to close the doors permanently what will the financial impact on Sun Valley and the rest of California be? Do our politicians expect people to be able to pay taxes if they're not working? Perhaps not. I fear that the fallout from all of this, including decreased tax revenue, will be to raise our taxes even more. We are already the highest taxed state in the nation and we don't want to see our taxes go up.
I question the wisdom of this shutdown especially since no hard evidence other than the number of cases going up has been put forth as a justification for shutting everything down. In addition, the survival rate of COVID-19 continues to be over 99% for most age groups.
In the meantime I'm doing what everybody else is doing and hunkering down till this nightmare scenario finally ends. Let us pray that this is soon.
Summary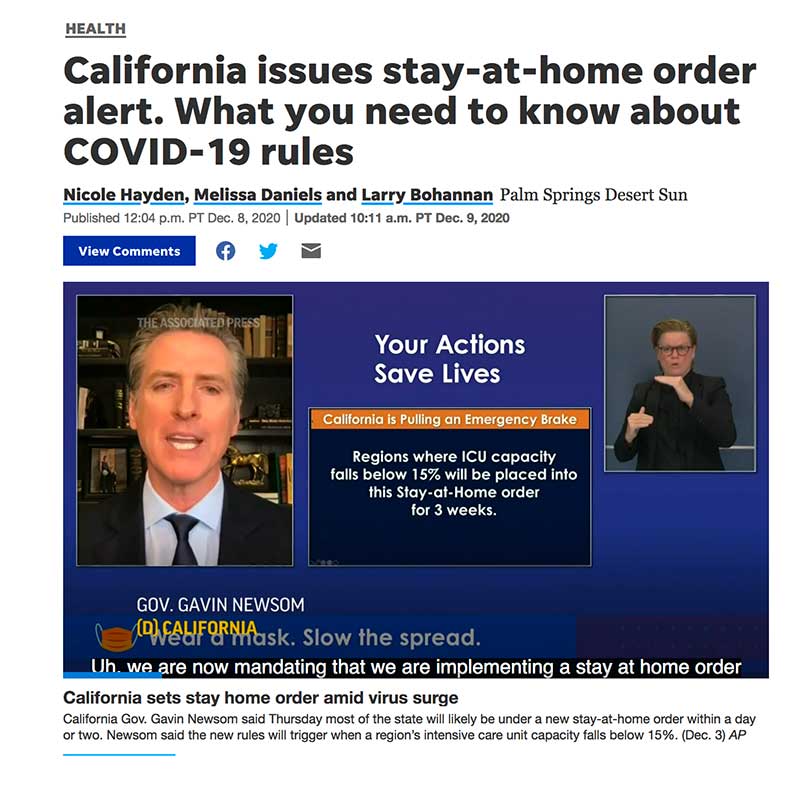 Article Name
Description
Jose Mier opines on the latest shutdown in Sun Valley and much of California due to the increase in COVID-19 cases.
Author
Publisher Name
Publisher Logo