Jose Mier opines on Sun Valley's Shutdown.
Sun Valley's residents are getting just as itchy as the rest of the state as to when the governor will reopen things and let us get back to work. Recently Governor Gavin Newsom spoke about a reopening schedule of which, some parts are months away.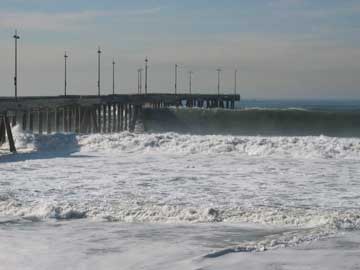 The reopening in phases one through four would take place over time, however, according to the governor stage three would include businesses like salons, gyms, churches and sporting events and that this phase was "months" away.
As a Sun Valley businessman I can tell you that this may be a death sentence to those businesses if they are prevented from reopening soon. It seems like California's relatively low death rate would make it easier to reopen our businesses sooner rather than in a vague "months not weeks" timeline.
Residents in places like Huntington Beach have already begun protests to reopen the state. I have to wonder if the shutdown continues much longer, what kind of state and what kind of economy will we have to come back to?
Including churches in the fourth phase of reopening virtually prohibits public worship in the state which seems to be a clear violation of the First Amendment to the Constitution (which also includes the right to assemble and freedom of speech). I guess the founders thought these things were so important they included them in the very first amendment.
Will the Federal government need to step in to deal with Constitutional issues like this?
Some of us in Sun Valley can work from home and are relatively okay during the stay at home orders, but salons, restaurants, gyms and churches could be devastated by an extended shutdown. I have to wonder also how these owners and employees will survive financially. How many foreclosures will we see as a result if the state does not reopen.
If our Sun Valley restaurants do reopen, how many will be allowed in at a time. Furthermore, how many will be able to afford a meal out if they have no jobs?
The entire state is affected, but Sun Valley with a lower median income compared to other communities in greater Los Angeles, may be harder hit than others.
For me, personally, I want to see my community survive and then thrive and we can't do it without an immediate easing of restrictions. Let's open up California now!