Modern Design To Change Sun Valley's Face
Residents of Sun Valley know that our city has the certain feel to it. Cutting edge is not the way to describe it. Regardless your humble servant Jose Mier is the number one proponent of Sun Valley California whatever Sun Valley looks like period
However, the face of Sun Valley may be changing in dramatic ways. There are two proposed projects for an apartment building construction in the area of Lankershim Boulevard. The first of these is slated to go up at 7401 Lankershim Blvd. It will be a five-story, 108-unit apartment building with a modern design style. Second of these will be at The intersection of Lankershim and Strathern streets and it will be a seven-story, 478-unit complex which will also include retail on the bottom floor.
Both planned projects can be viewed on the Urbanize Los Angeles website both here and here.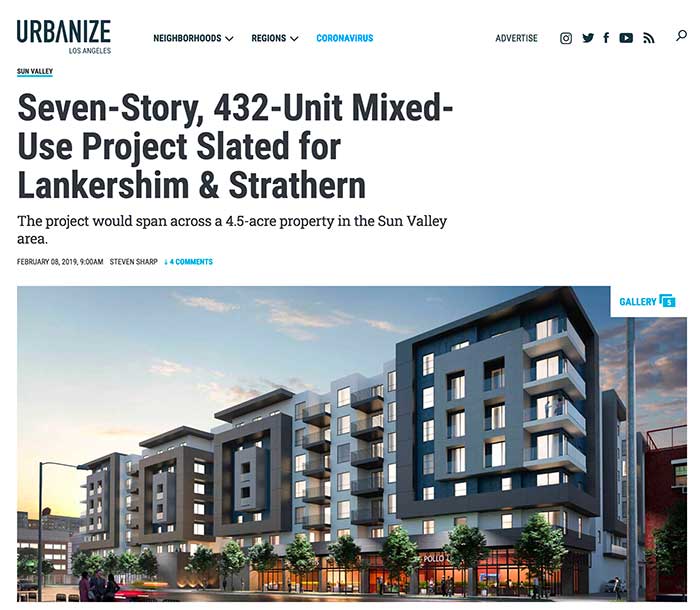 The addition of two huge building projects both in a streamlined modern style means the face of Sun Valley, California is changing, and I believe in a good way. The addition of this new and exciting style will attract new and different residents to Sun Valley and help to boost our local economy. The addition of retail space on the ground floor of the Lankershim/Strathen project we'll also be good for Business. I for one am excited about these new changes coming to Sun Valley and welcome them. It will be interesting— Even fun —to watch the construction proceed. Hopefully these projects will be finished in short order and a new shiny face of Sun Valley Will be revealed to the public.
Summary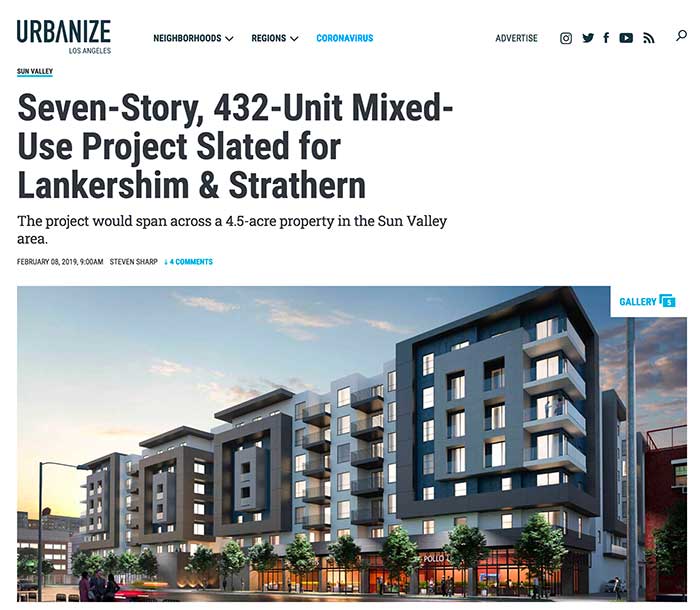 Article Name
Jose Mier In Praise of Sun Valley Apartment Plans
Description
Jose Mier shares details about two Sun Valley CA apartment construction projects. Both will be on or near Lankershim Blvd and in a striking modern style.
Author
Publisher Name
Publisher Logo